Internationaal
Insuralex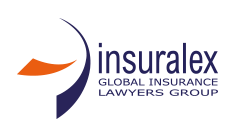 OKW is lid van Insuralex. Dit is een wereldwijde organisatie van onafhankelijke verzekeringsrechtadvocaten. Per land of jurisdictie is één advocatenkantoor uitgekozen vanwege zijn kennis, ervaring en expertise in het verzekeringsrecht. De leden van Insuralex zijn dan ook stuk voor stuk gespecialiseerd in verzekeringsrecht, ofschoon ook actief op andere rechtsgebieden. Een opdrachtgever kan naar keuze zelf contact opnemen met een Insuralex-lid buiten Polen of OKW inschakelen als intermediair. Op verzoek verstrekt het kantoor u graag de gegevens van Insuralex-leden inclusief de contactperso(o)n(en). Voor meer informatie verwijzen wij naar de website:
DUTCH BUSINESS LAWYERS ABROAD (DBLA)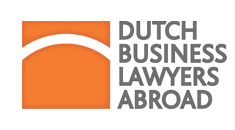 Remco van der Kroft is een van de zeven oprichters van DBLA (Dutch Business Lawyers Abroad). DBLA is een uniek samenwerkingsverband van onafhankelijke Nederlandse advocaten en juristen in het buitenland.
DBLA staat voor het voorkomen en oplossen van juridische problemen van Nederlandse ondernemers in het buitenland.
De leden van DBLA adviseren over het recht en de rechtspraktijk van het land waar zij zijn gevestigd, rekening houdend met de perspectieven van Nederlandse ondernemers.
Alle leden van DBLA hebben gedegen kennis van het land van vestiging en jarenlange ervaring met de plaatselijke rechtspraktijk.
DBLA-ers beheersen de lokale taal, zijn thuis in de plaatselijke cultuur en het voor u vreemde rechtsstelsel.
DBLA staat voor een betrouwbare, juridische gids voor Nederlandse ondernemingen in het buitenland.