International
Insuralex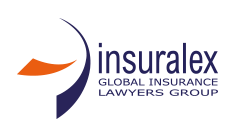 OKW is the member for Poland for Insuralex.
Insuralex is a group created by independent law firms that specialize in insurance and reinsurance coverage, defense, litigation and all other related legal services. Insuralex exists to provide its members with a worldwide referral network of the highest quality in the fields of insurance, re-insurance, coverage, defense and litigation. Besides its own members, Insuralex is proud to be associated with the ARC Group, a Canadian group of lawyers with members in most Canadian provinces who have similar expertise and purposes. Insuralex and ARC have a combined membership of 41 firms, covering 22 countries (including 13 states of the United States of America and 8 states in Canada).
Insuralex has represented major companies in some of the most significant European insurance claims and disputes including:
The Mont Blanc tunnel fire
The Toulouse explosion
The AGF/Wasa/Lexington UK Supreme Court case
Italian 2003 Blackout
Chubb & AIG vs. Parmalat & others case
The Maconda Well incident (involving the platform Deepwater Horizon)
Litigation arising from the 9/11 catastrophe
Disputes occurring during the Athens Olympic Games 2004
The Chinese Slimming Herbs litigation in Belgium, Holland and Luxembourg
The Turkish Airlines crash at Schiphol airport
The Buncefield explosion in the UK and
Other plant disasters and catastrophes
Bill Perry, President of Insuralex, when OKW joined in 2012 said, "We are very fortunate to have this excellent firm joining Insuralex. They have an impressive spread of skills and expertise in a wide range of Insurance and Commercial disciplines. We welcome their proactive stance and know that they will make a terrific contribution to our Group."
The Insuralex network allows OKW to offer high quality legal services to the Polish insurance community throughout the world.
DUTCH BUSINESS LAWYERS ABROAD (DBLA)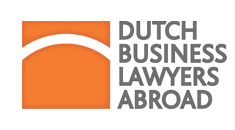 Remco van der Kroft is one of the founding members of Dutch Business Lawyers Abroad(DBLA). DBLA is an association of Dutch business lawyers working across the globe founded by seven experienced Dutch attorneys. All of the founding members were and most of them are still admitted to the Netherlands bar and licensed to practice in the country in which they work. DBLA is currently present in 14 countries.
There is one DBLA member per country, who has been carefully vetted by the founding members. They are all native or near native speakers of Dutch, fluent in English and in the local language of the country in which they have been practicing for many years. Above all, they are familiar with the Dutch legal system and the local legal system.
DBLA members bridge the legal and cultural gap between the Netherlands and the country in which they practice, so that Dutch clients will feel at home abroad.
Needless to say that DBLA members are also pleased to provide legal services to non-Dutch clients in the same proactive way, as you would expect in the Netherlands.